Procrastination
by Flinkliv · Updated November. 11, 2023
What is procrastination?
Procrastination is delaying or postponing tasks or activities, often despite knowing that doing so may have negative consequences.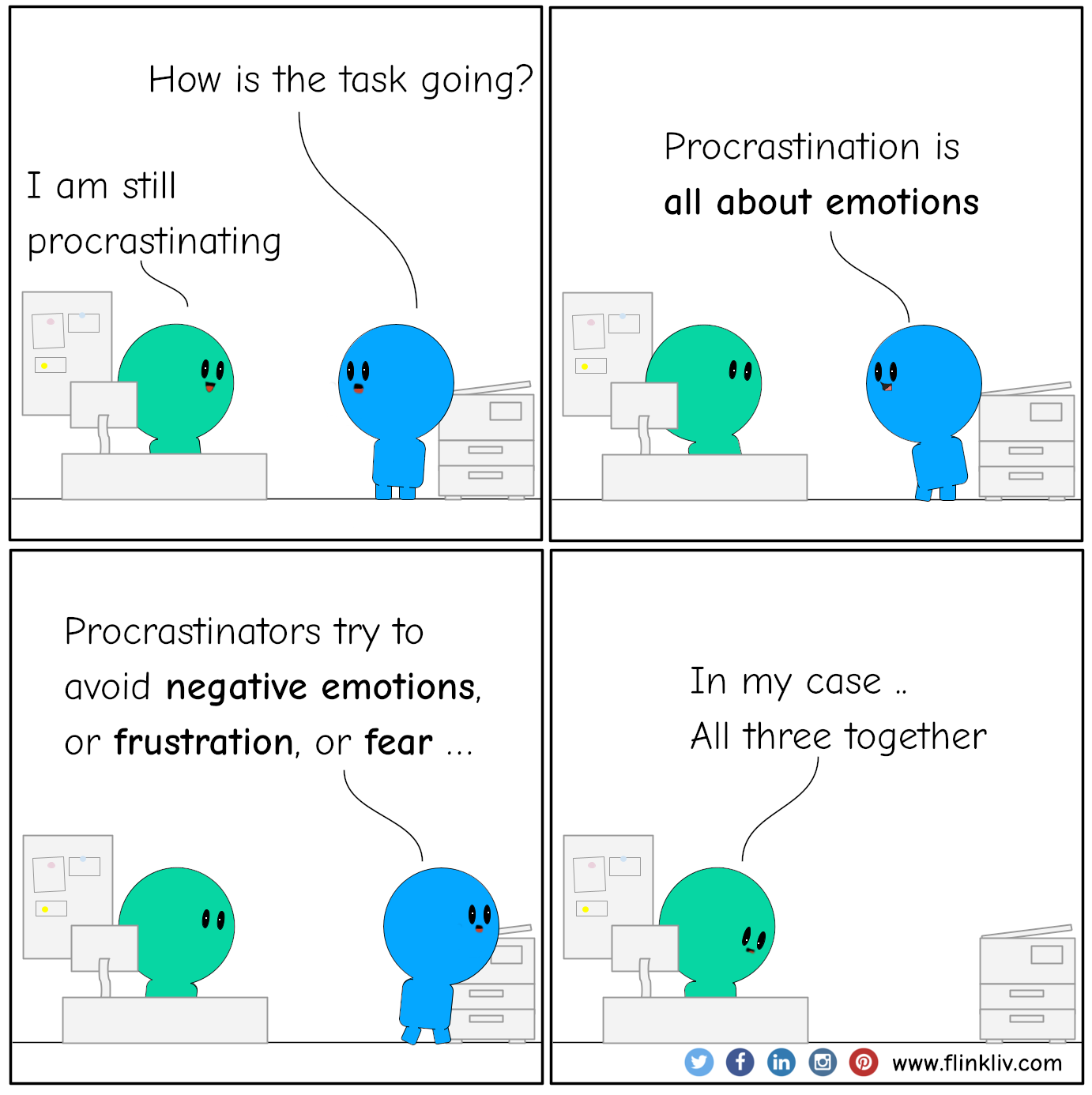 Procrastination is characterized by putting off what needs to be done in favor of other, less important, or less urgent activities. Various factors, such as fear of failure, lack of motivation, overwhelming feelings, or a desire for immediate pleasure or gratification, can drive this behavior. Procrastination can lead to increased stress and decreased productivity and can be a difficult habit to break. However, it is possible to overcome and manage procrastination with the right strategies and support.
Why do you need to fight procrastination?
Fighting procrastination is important for achieving our goals, reaching our full potential, and leading a more fulfilling and productive life. Procrastination can seriously affect our lives, from decreased productivity and missed opportunities to increased stress and reduced confidence. By putting things off until later, we create unnecessary stress and pressure for ourselves, often rushing to complete tasks at the last minute, leading to subpar results.