What are examples of reverse thinking?
Example of how to get a good job with reverse thinking:
Discovering the ideal course of study to secure a rewarding job opportunity can be daunting. However, there is a creative solution to this challenge: reverse thinking. The concept revolves around envisioning your desired occupation and then seeking out the educational path that leads you to it.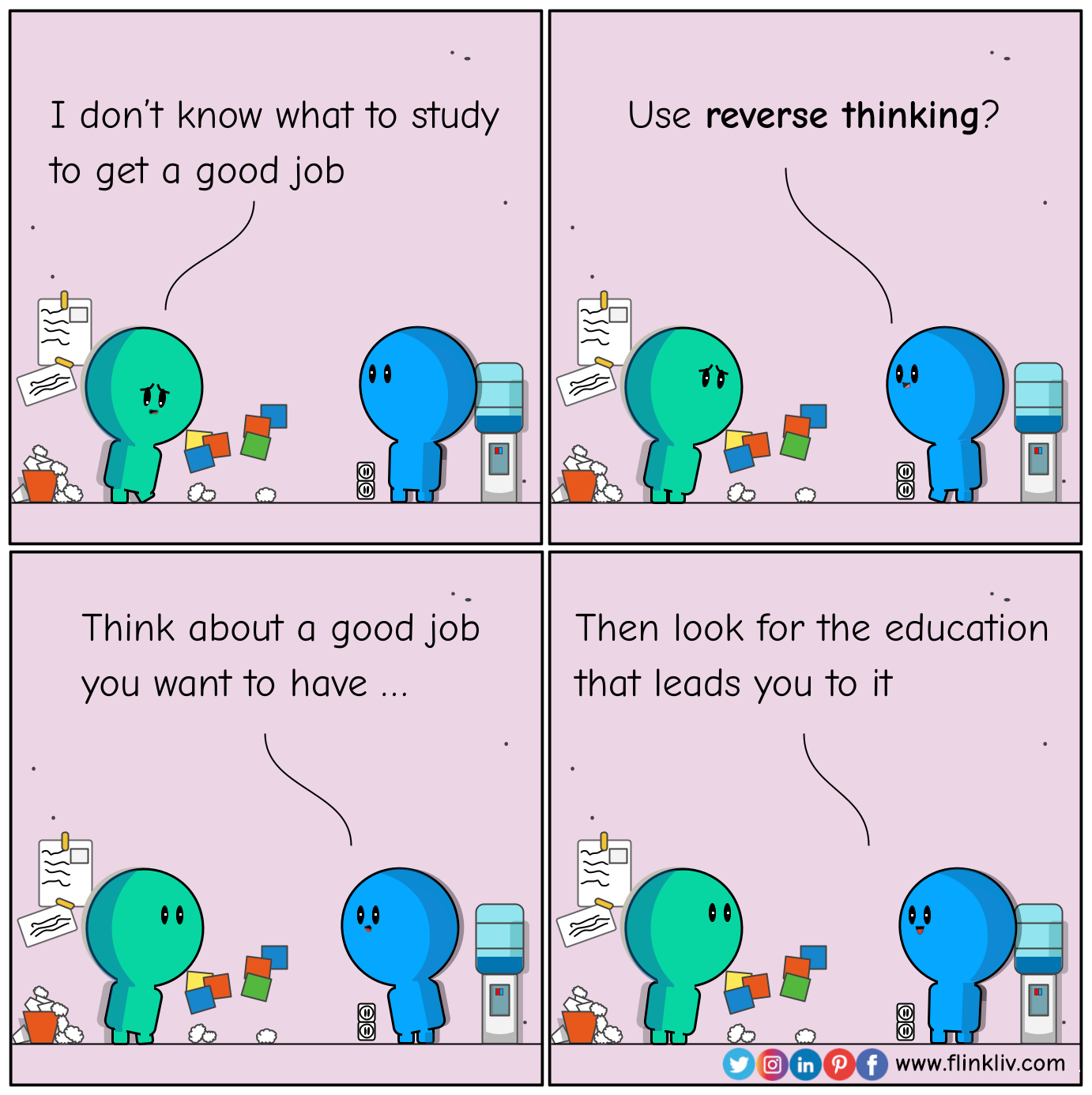 Example of how to succeed at work using reverse thinking:
Numerous individuals struggle with figuring out how to thrive in the workplace. In such cases, reverse thinking can be an invaluable tool. Take a moment to compile a list of factors that hinder your work, such as arriving late, delivering mediocre performance, experiencing conflicts with colleagues, failing to assist others, harboring a negative attitude, or refraining from offering solutions. Then, seize the opportunity to flip this list and do the opposite. By embracing this approach, you will significantly enhance your prospects for success at work.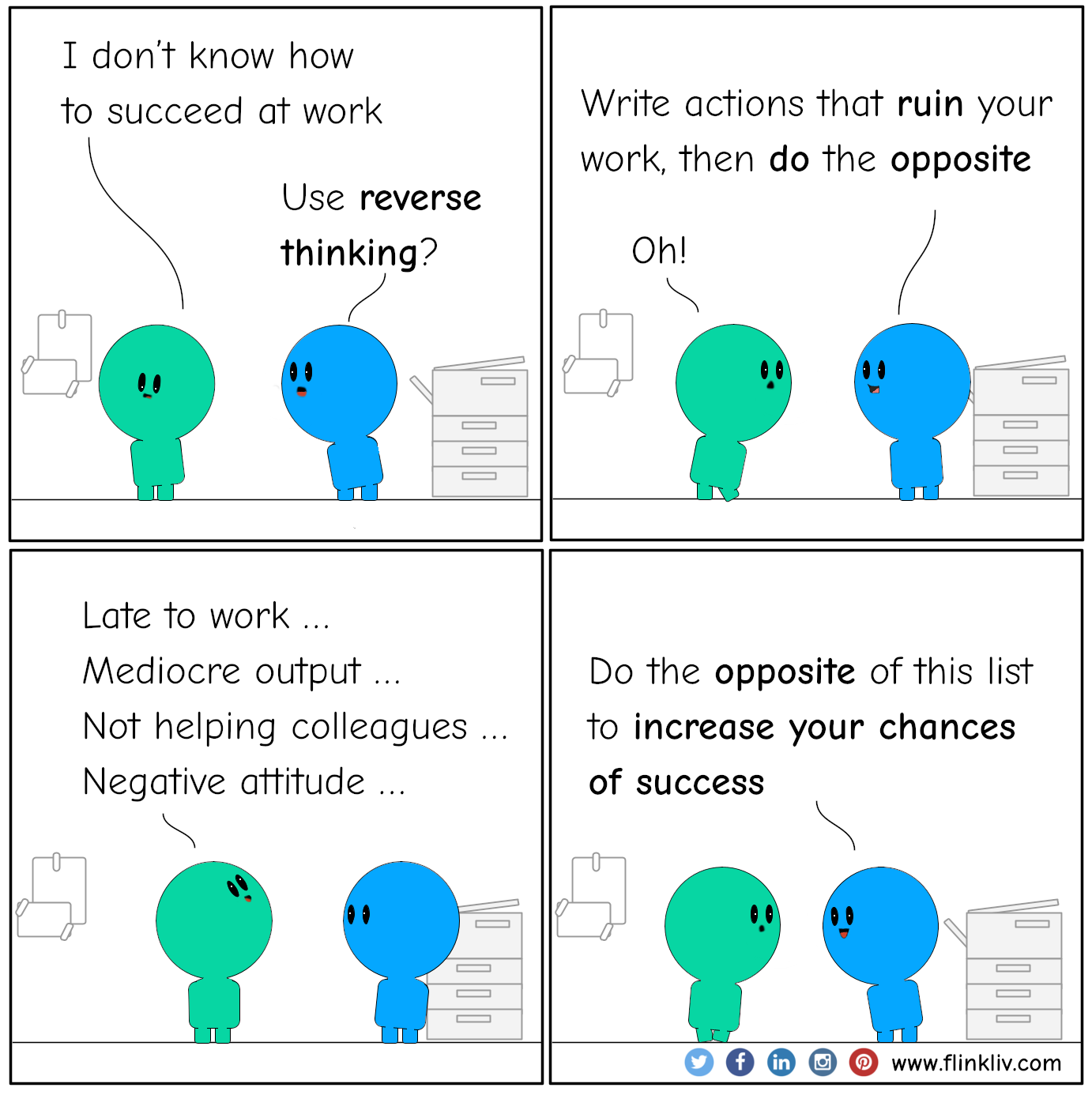 Example of reverse thinking in the annual performance review:
Preparing for a yearly performance review requires a strategic approach, not last-minute scrambling. Adopting reverse thinking, you should avoid gathering achievements just before the meeting and plan well in advance instead. Approximately 10 months before the review, create a comprehensive list of tasks to boost your chances of earning a promotion, and diligently work on accomplishing them. By the time the review arrives, you will have ten months of well-thought-out preparation under your belt, and your progress may even catch your boss's attention. Embracing this proactive mindset can lead to a more successful and impactful performance evaluation.
Example of reverse thinking in turn crisis into opportunity:
Challenges in life don't shape our character; rather, they unveil it. Employ reverse thinking to welcome every opportunity that reveals who you truly are and strive to improve. Embrace these experiences as a chance to become the best version of yourself, unleashing your potential for growth and self-discovery.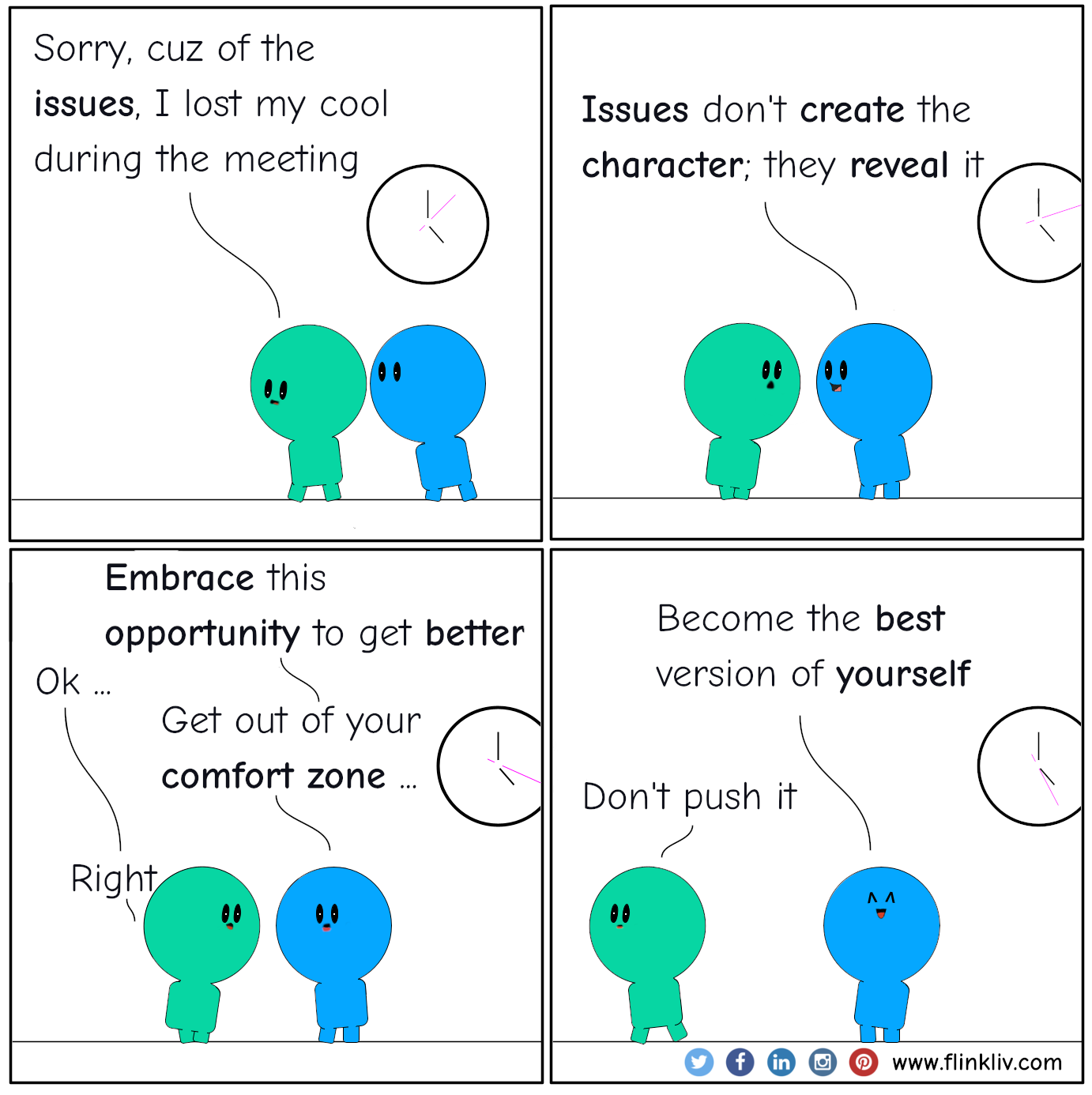 Example of reverse brainstorming
Reverse Brainstorming is a process that harvests our tendency to see problems more than solutions. Ask yourself what could go wrong, then reverse it to get the solution.