Examples of cognitive bias
Example of confirmation bias:
Confirmation bias is the inclination to search for information that validates or supports our prior believes or values.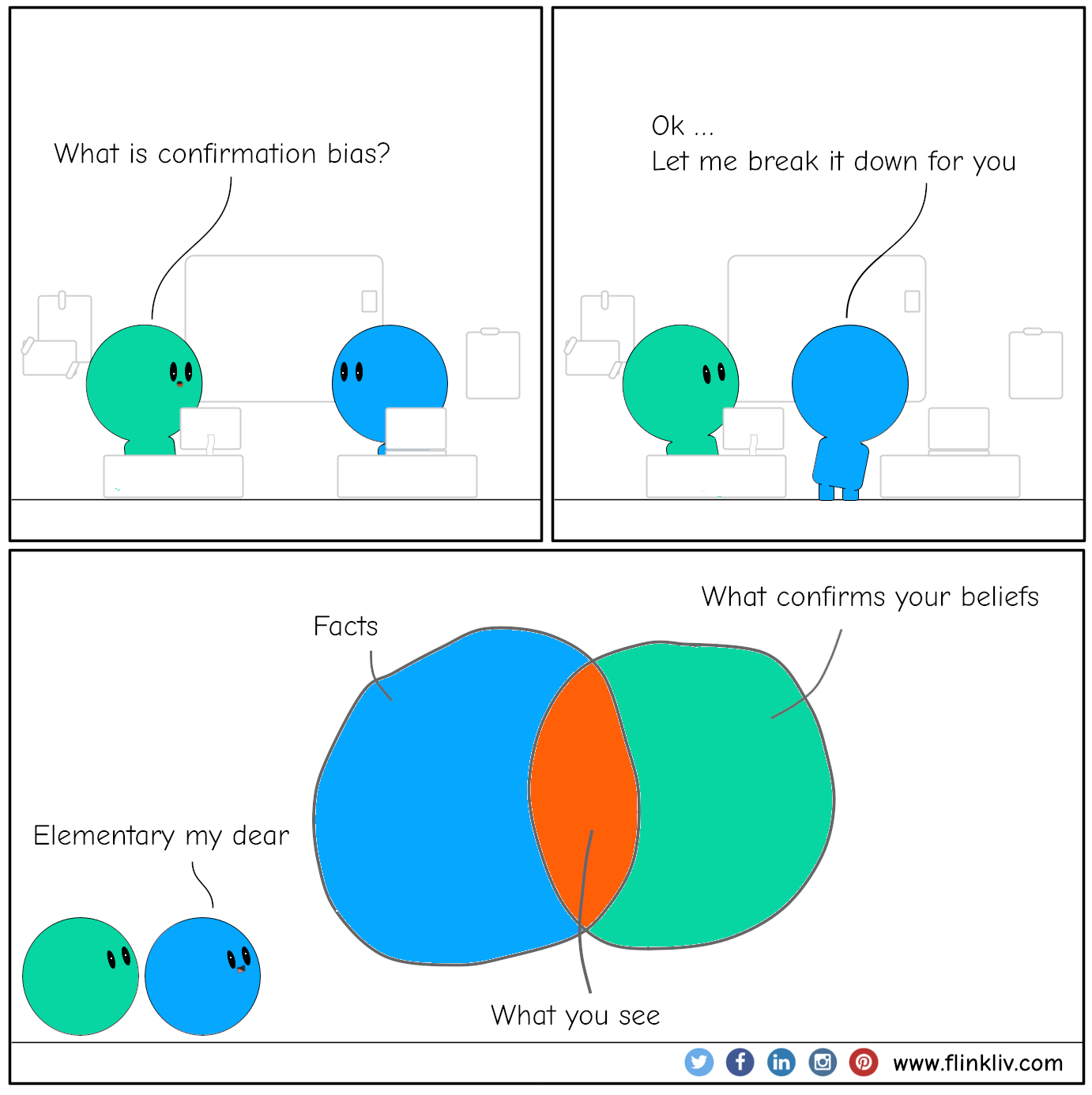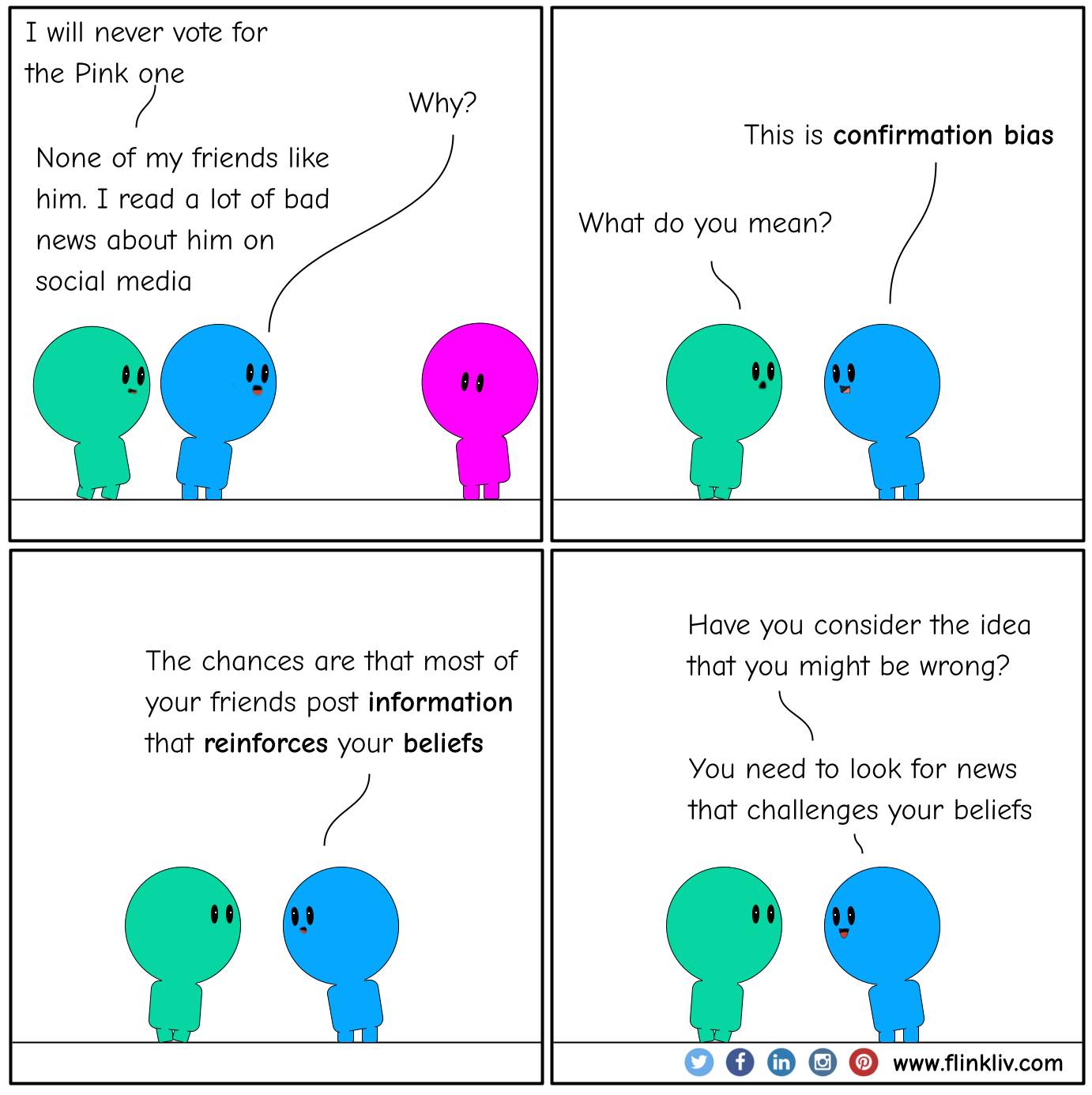 Example of confirmation bias: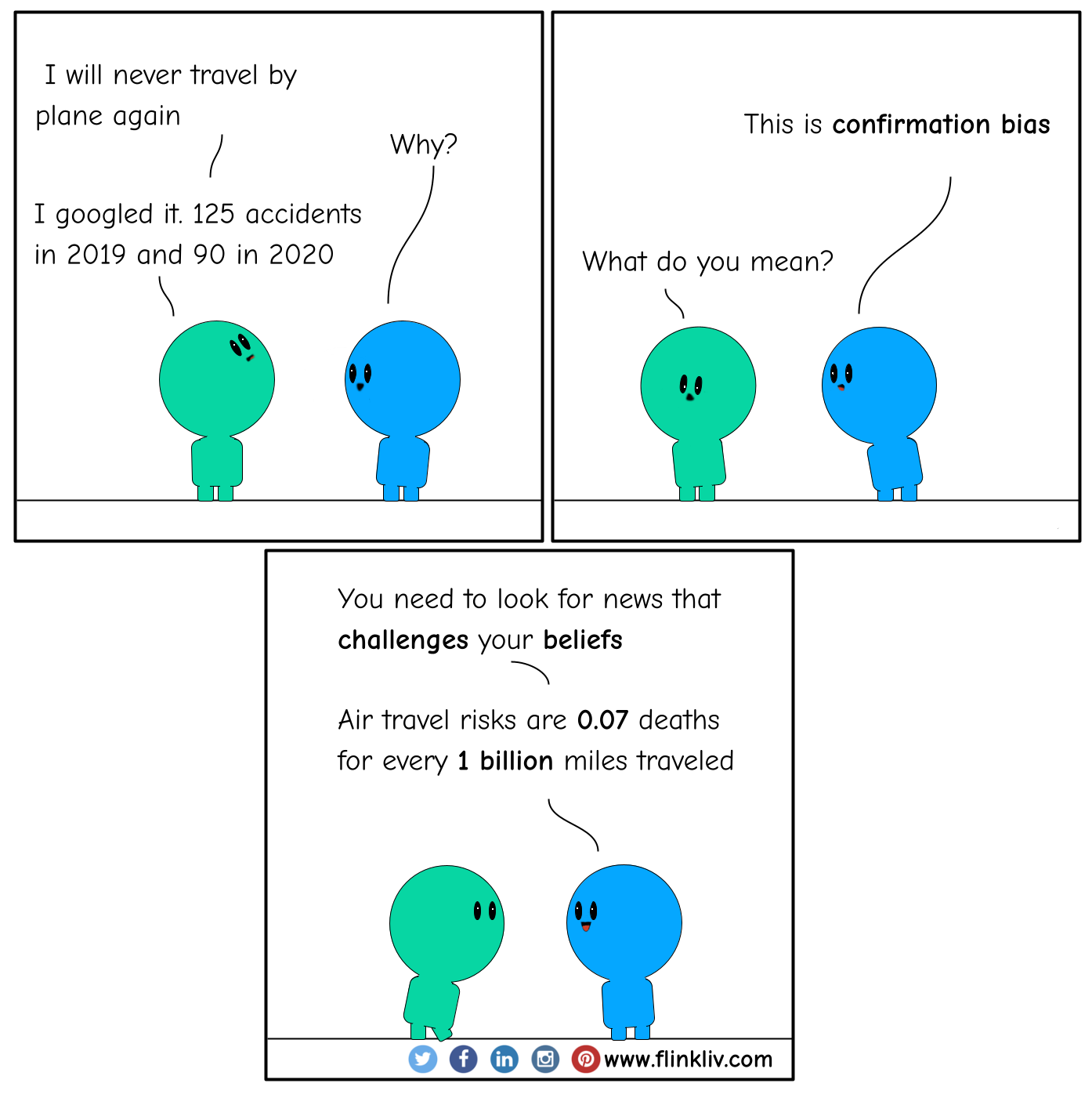 Example of echo chamber:
An echo chamber is an environment where people encounter ideas, beliefs, or opinions that reflect and reinforce their own. You have to break out of any echo chamber environment by seeking external & neutral views, playing a devil's advocate, forming diverse teams, etc.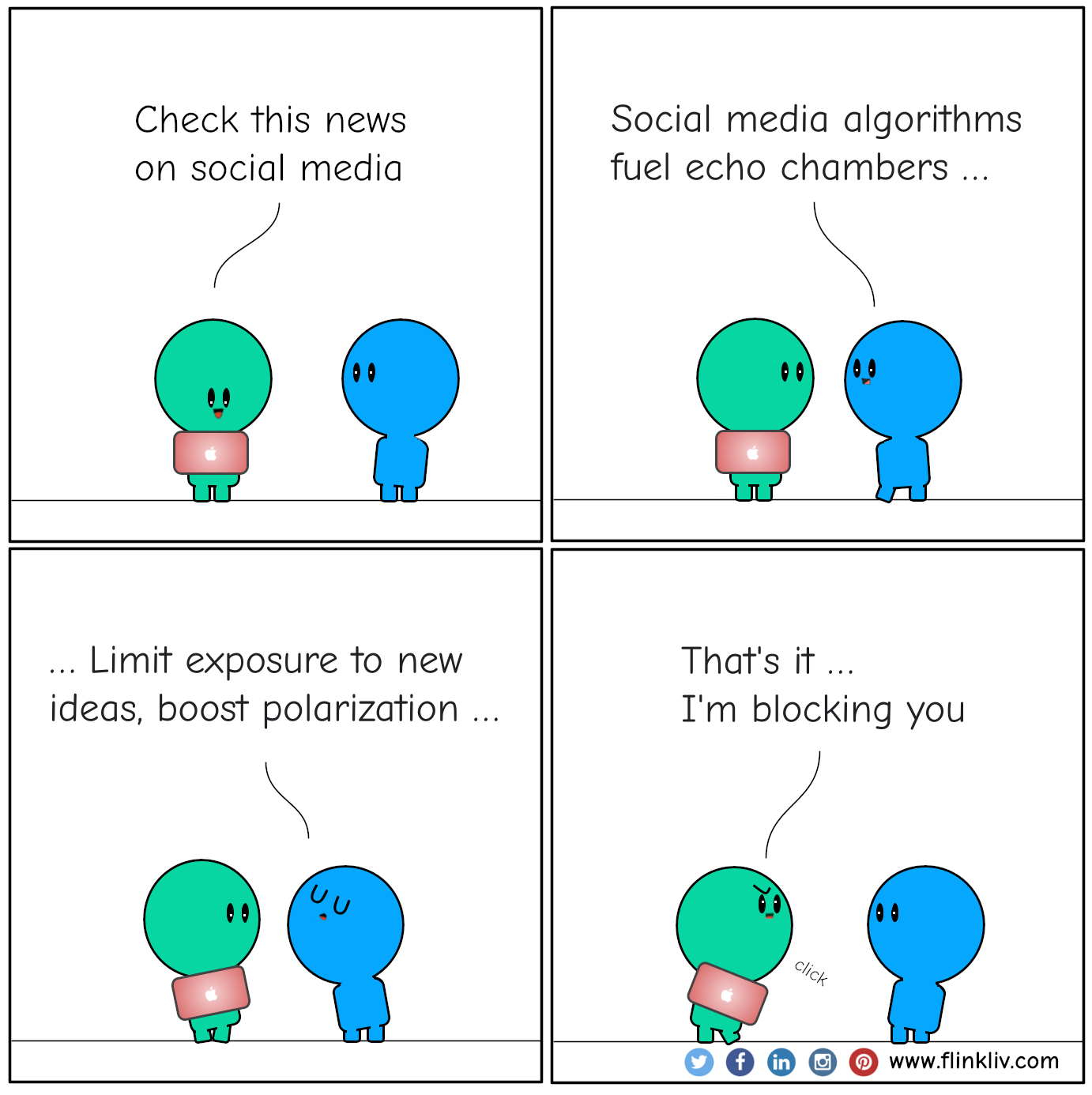 Example of survivorship bias:
Survivorship bias is our tendency to over-focus on the people or things that have succeeded or survived.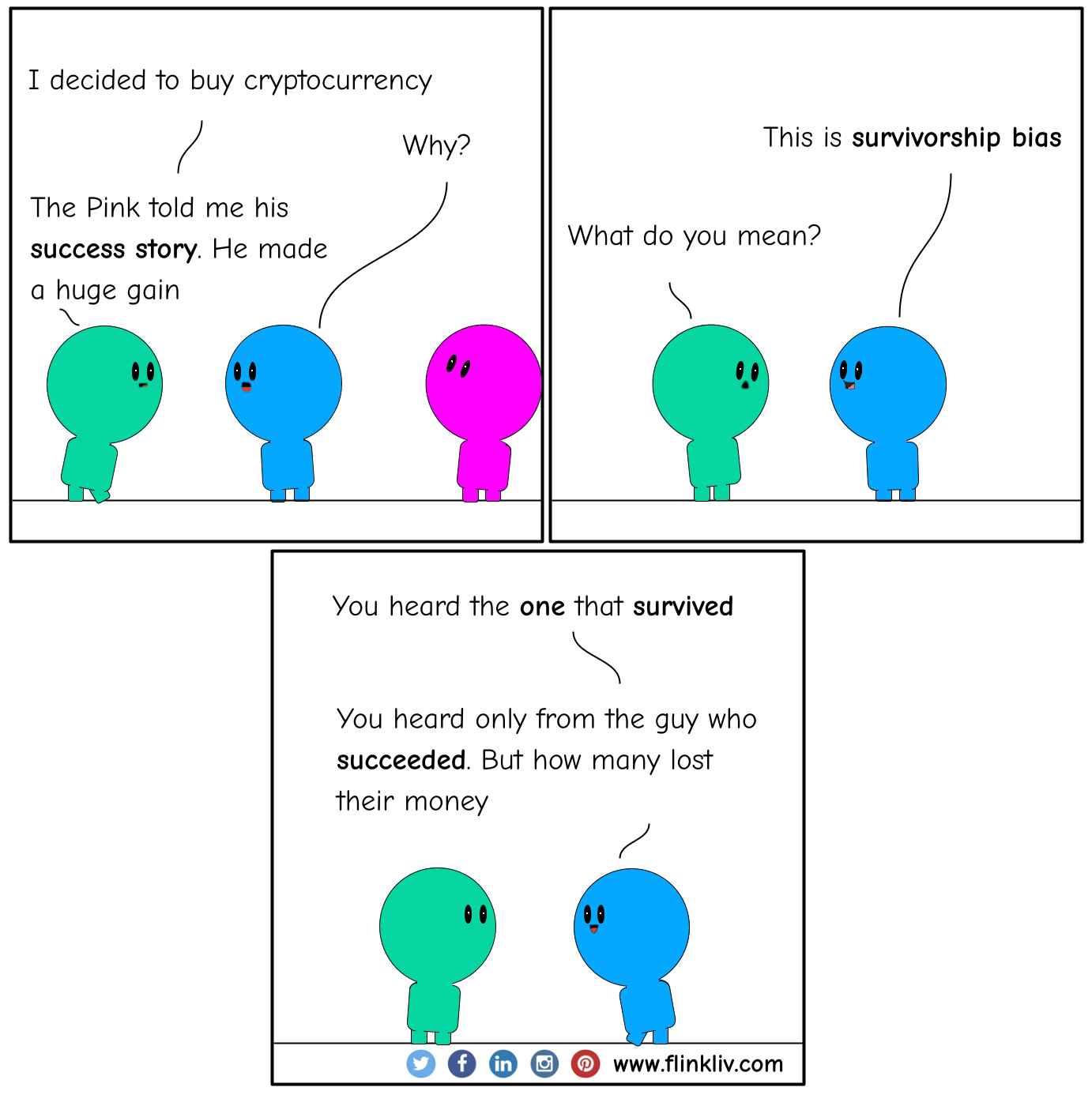 Example of sampling cognitive bias:
Sampling bias occurs when a sample is collected in such a way that some members of the population have a lower or higher sampling probability than others.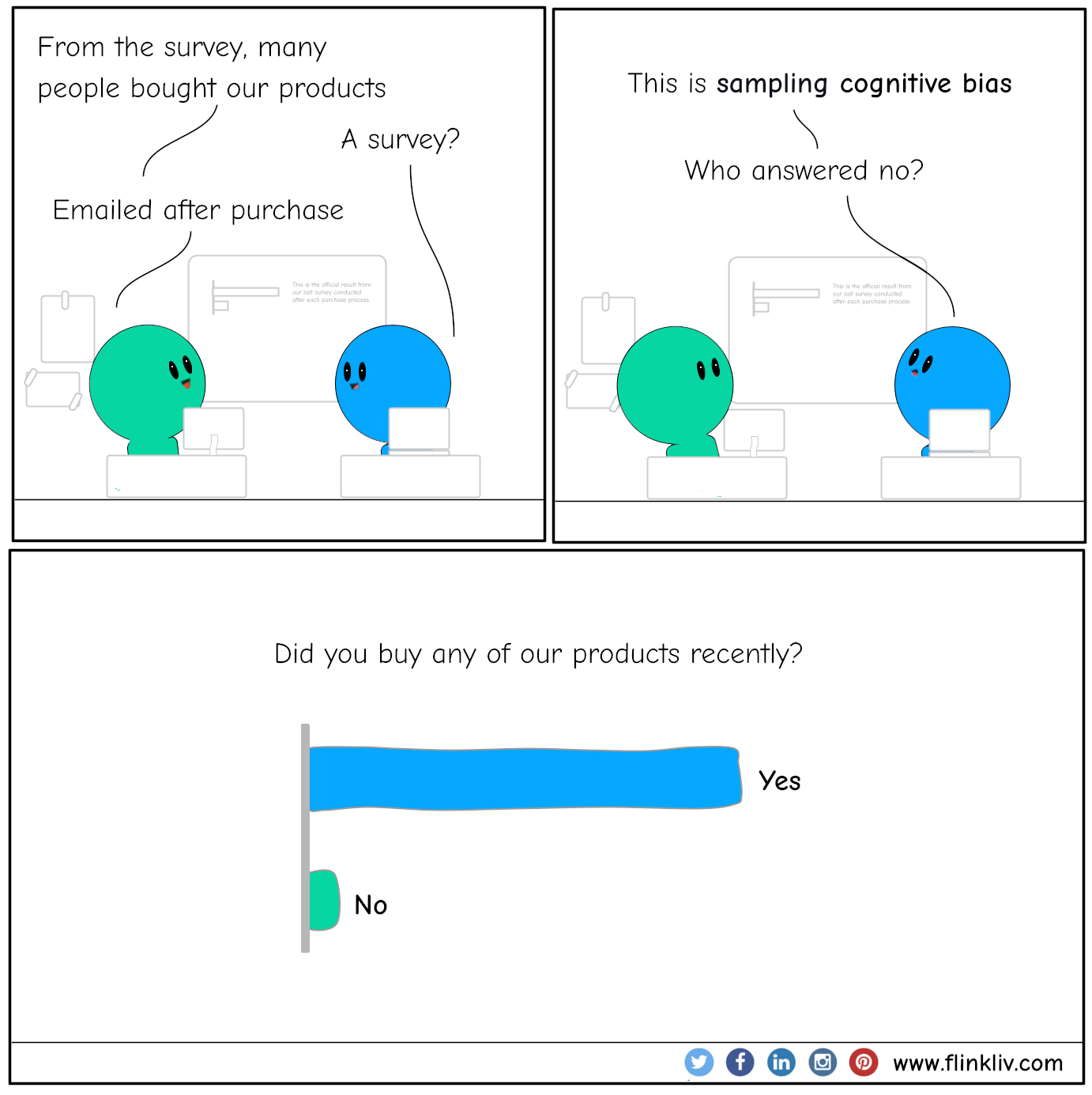 Example of cognitive bias towards introverts:
Example of availability heuristic:
The availability heuristic is our tendency to draw conclusions, make judgments, or make decision based on what comes to our mind immediately.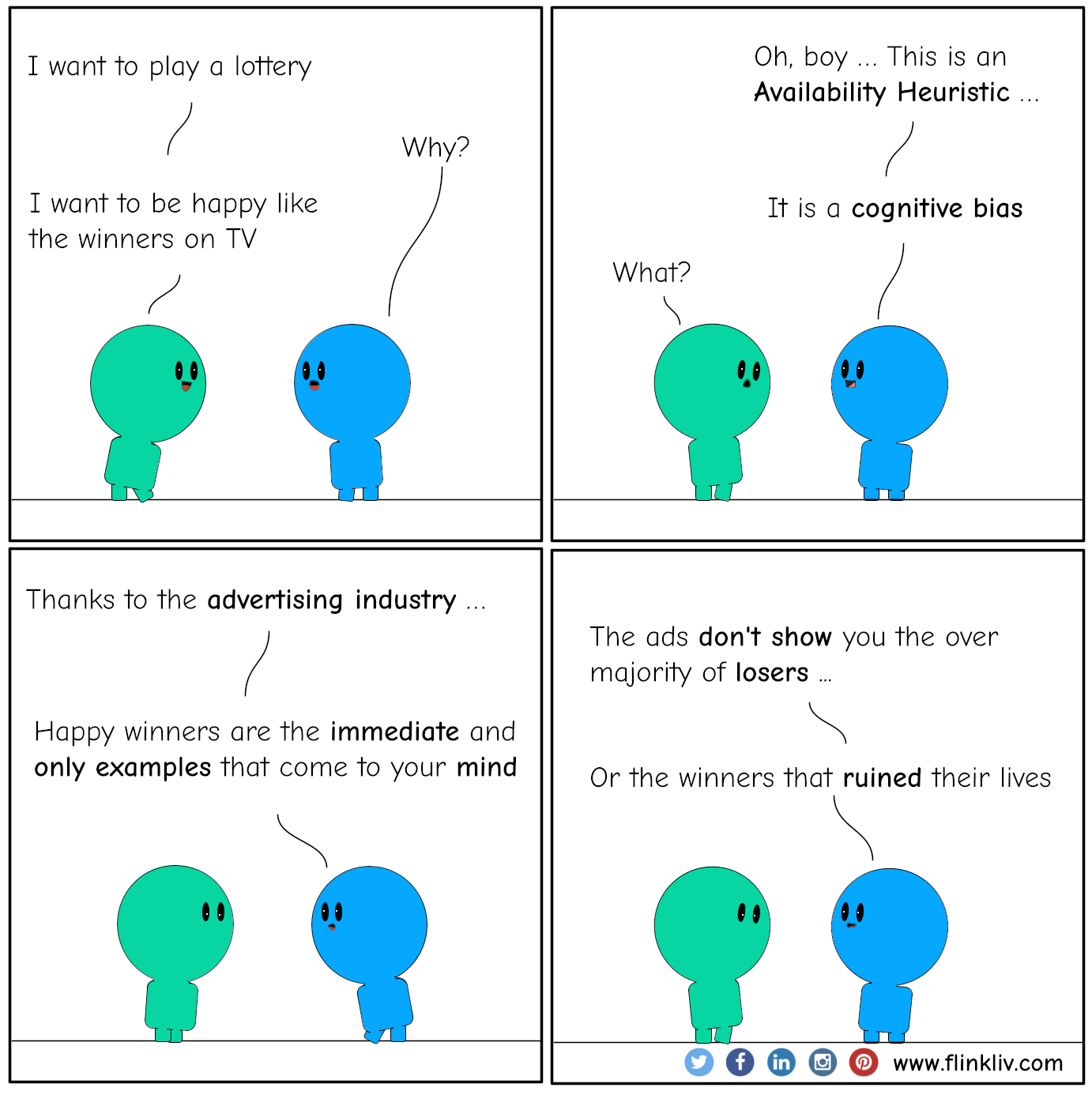 Example of curse of knowledge bias:
The curse of knowledge is a cognitive bias that happens when you interact with others assuming they have the same knowledge or expertise as you do.
Example of loss aversion bias:
Loss aversion is the inclination to favor avoiding losses to earning equivalent gains.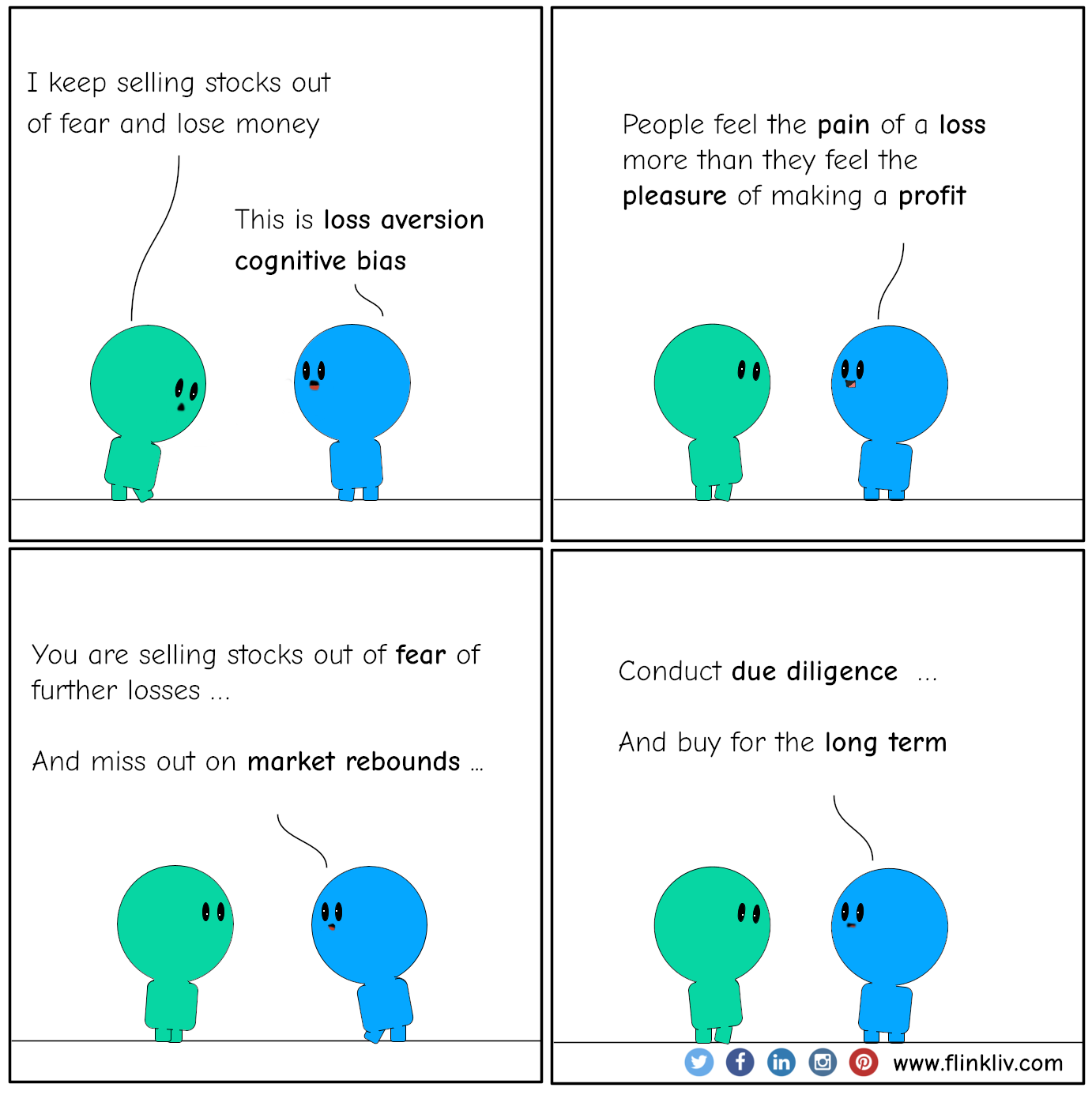 Example of Apophenia bias:
Apophenia bias is the tendency to identify patterns and meaning in arbitrary data or information.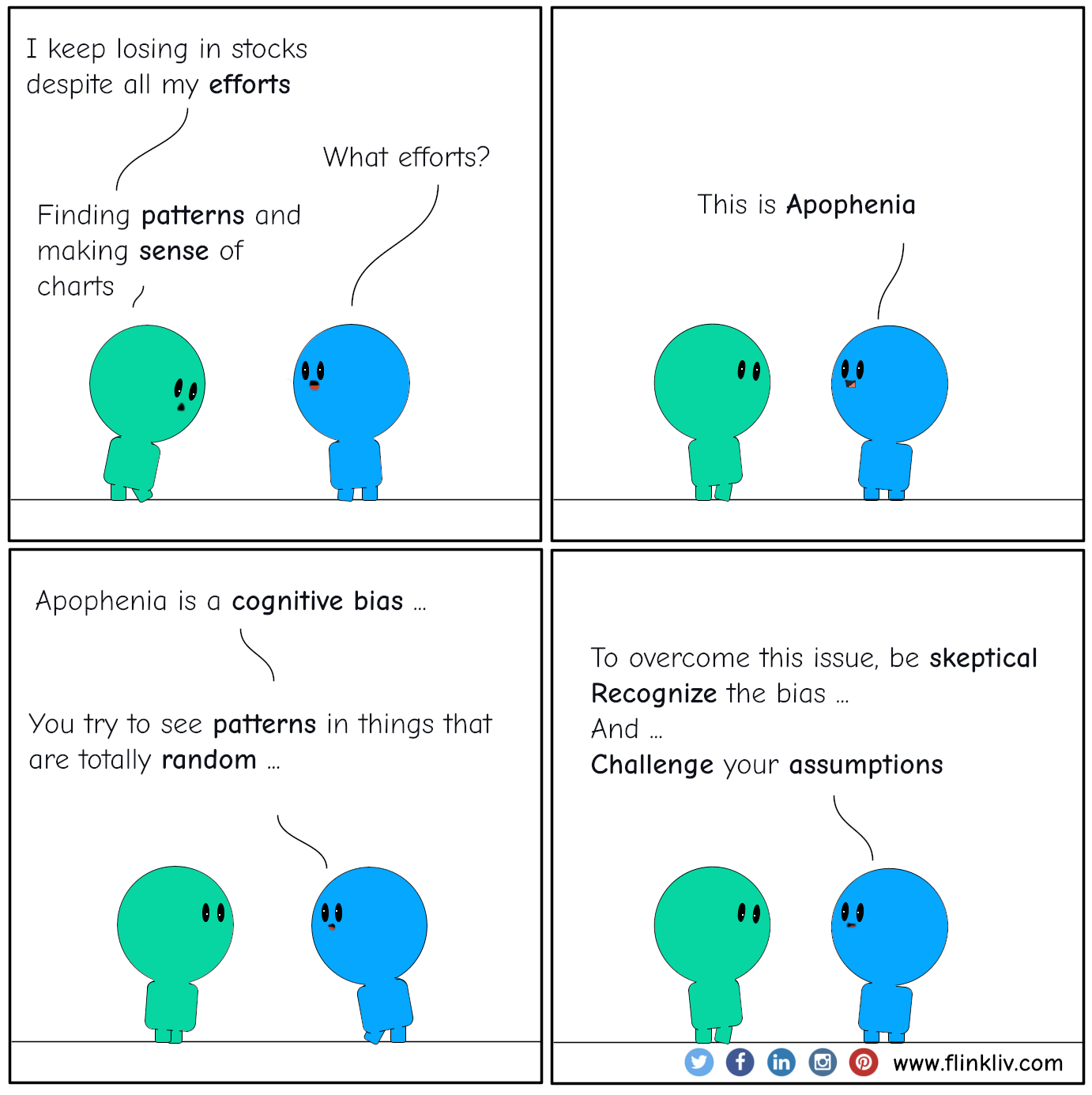 Example of Dunning-Kruger-effect bias:
The Dunning–Kruger effect is a cognitive bias that people with low knowledge, experience, or skills tend to overestimate their own ability and that people with high knowledge, experience, or skill tend to underestimate their own ability.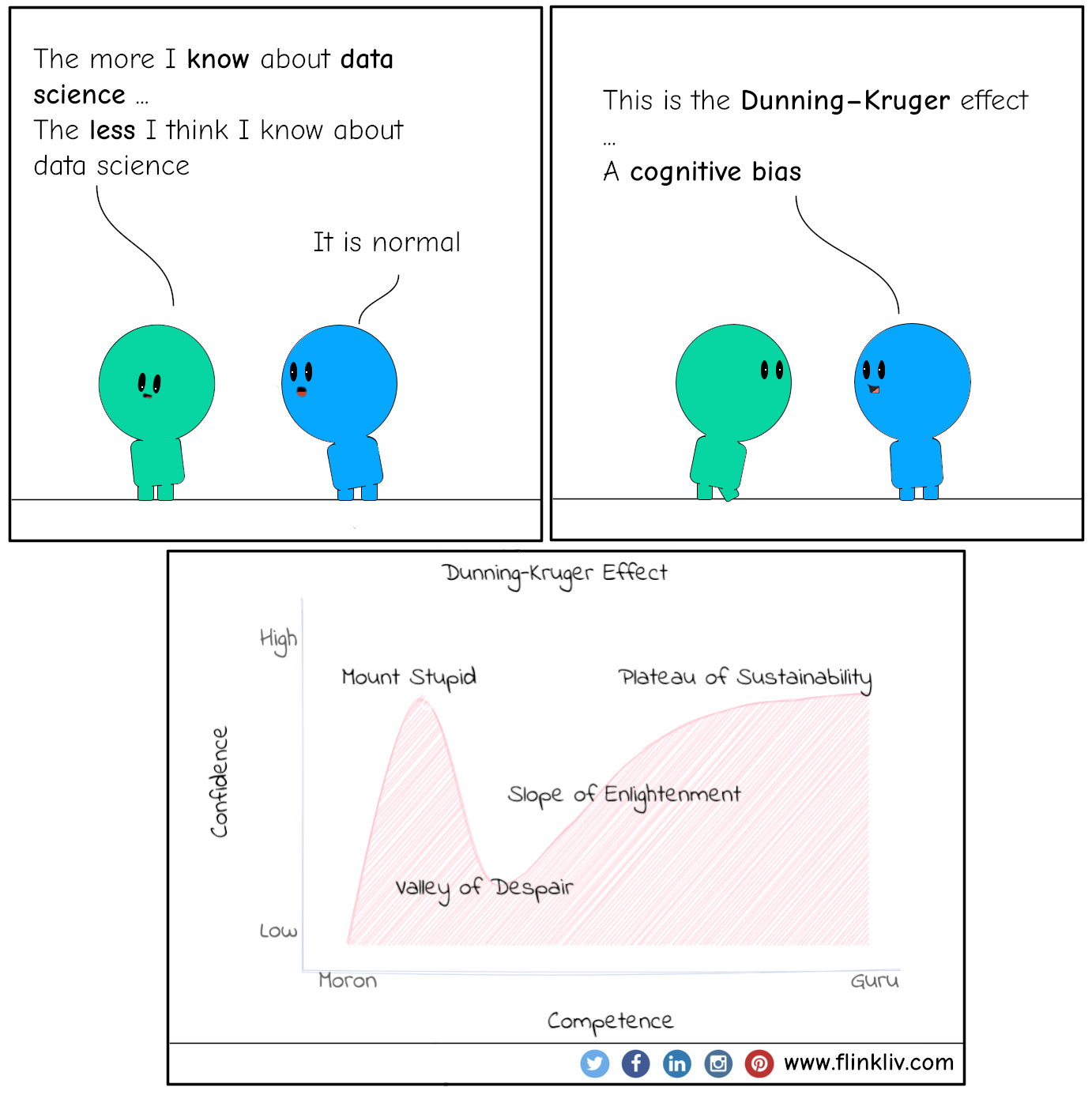 Example of appeal to authority bias:
The appeal to authority bias is a cognitive bias when you use an authority figure or institution opinion instead of evidence.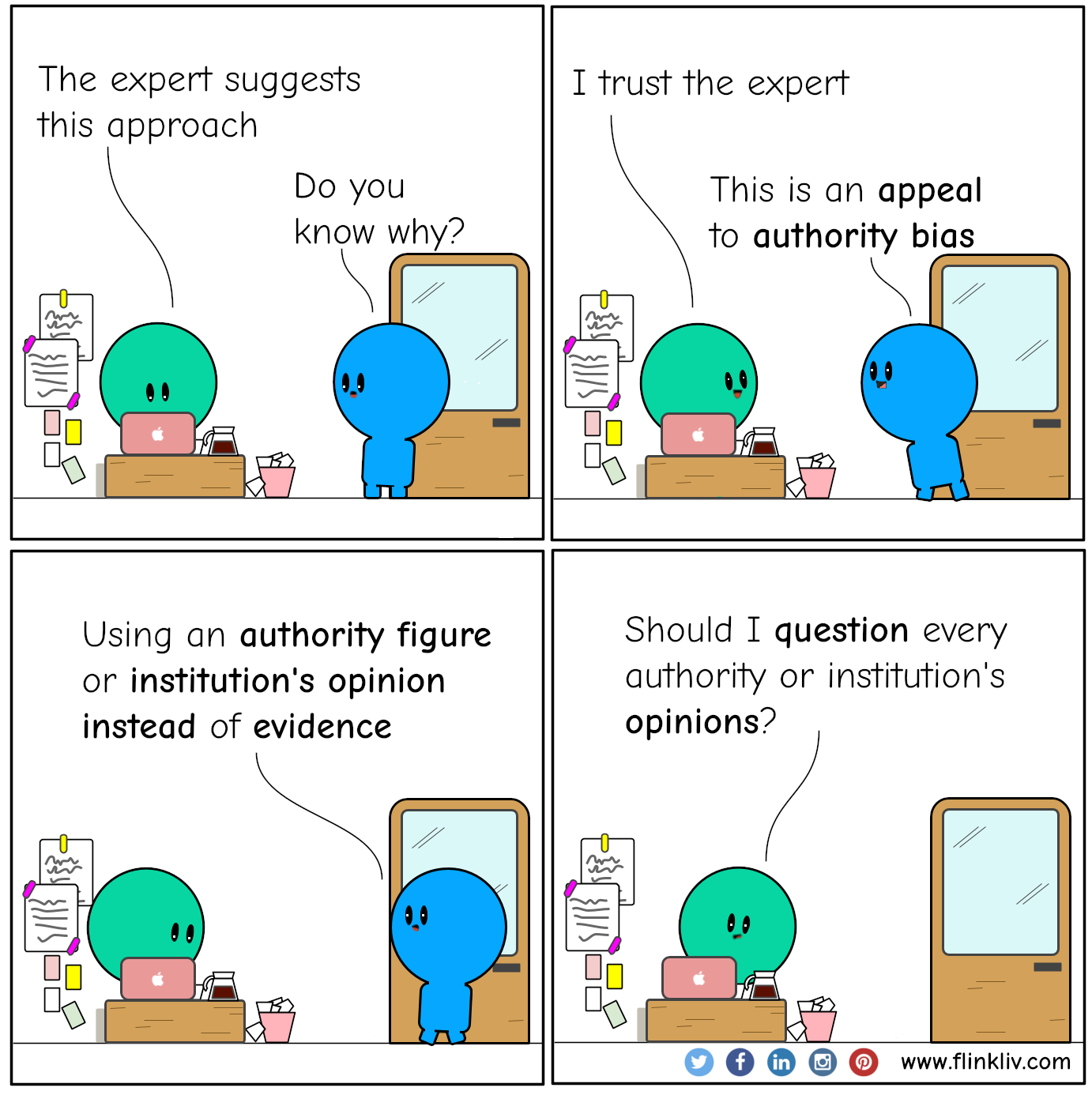 Example of cognitive ease:
We tend to look or listen to easy, familiar, and repetitive solutions to solve complex problems. Always take time to gather, check, and process information, and opt for deep thinking instead of easy solutions.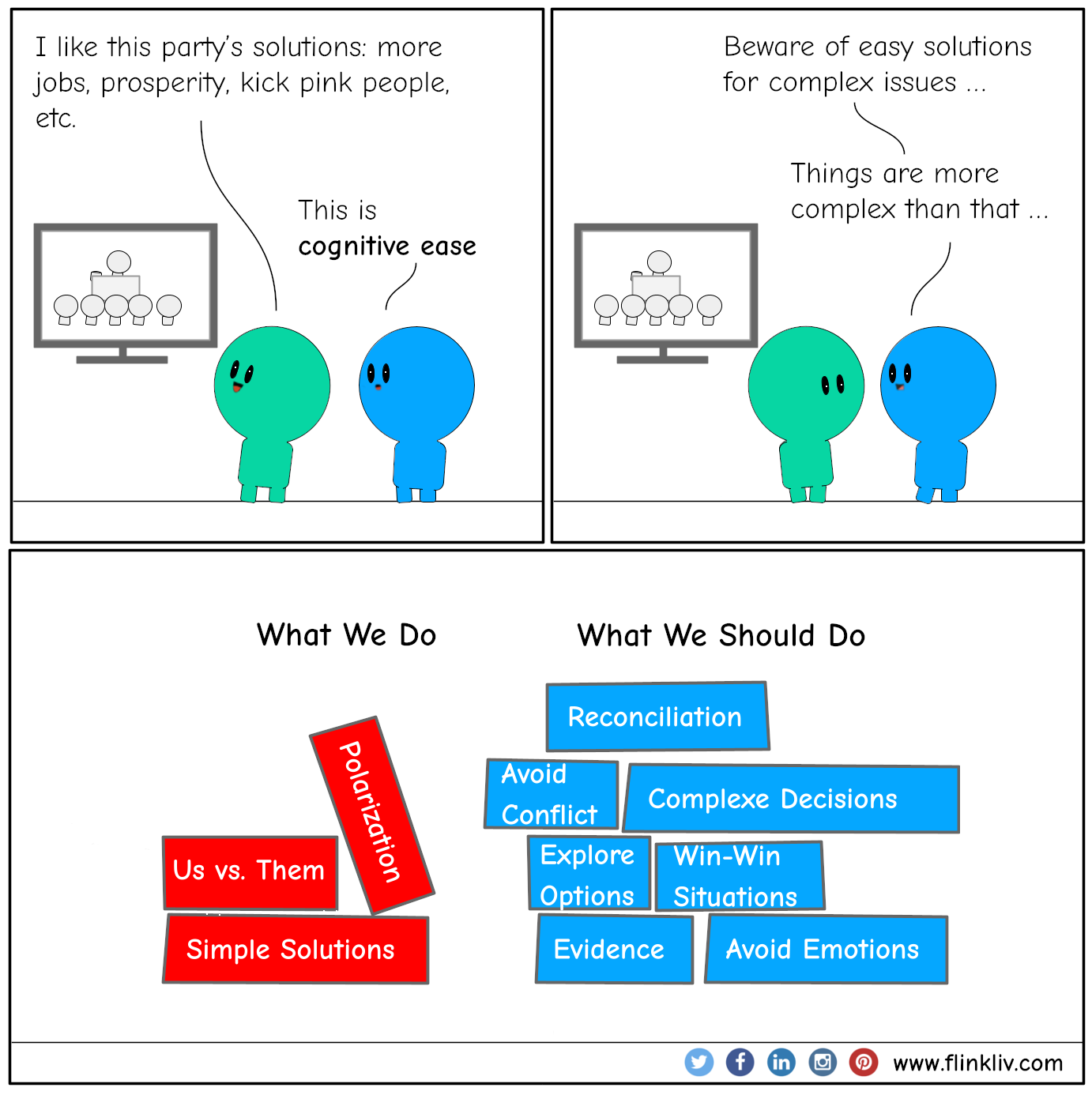 Example of Self-Serving bias:
A self-serving bias is believing that good things happen to you thanks to your skills, hard work, and behavior. In contrast, bad things happen to you because of outside circumstances rather than taking personal responsibility.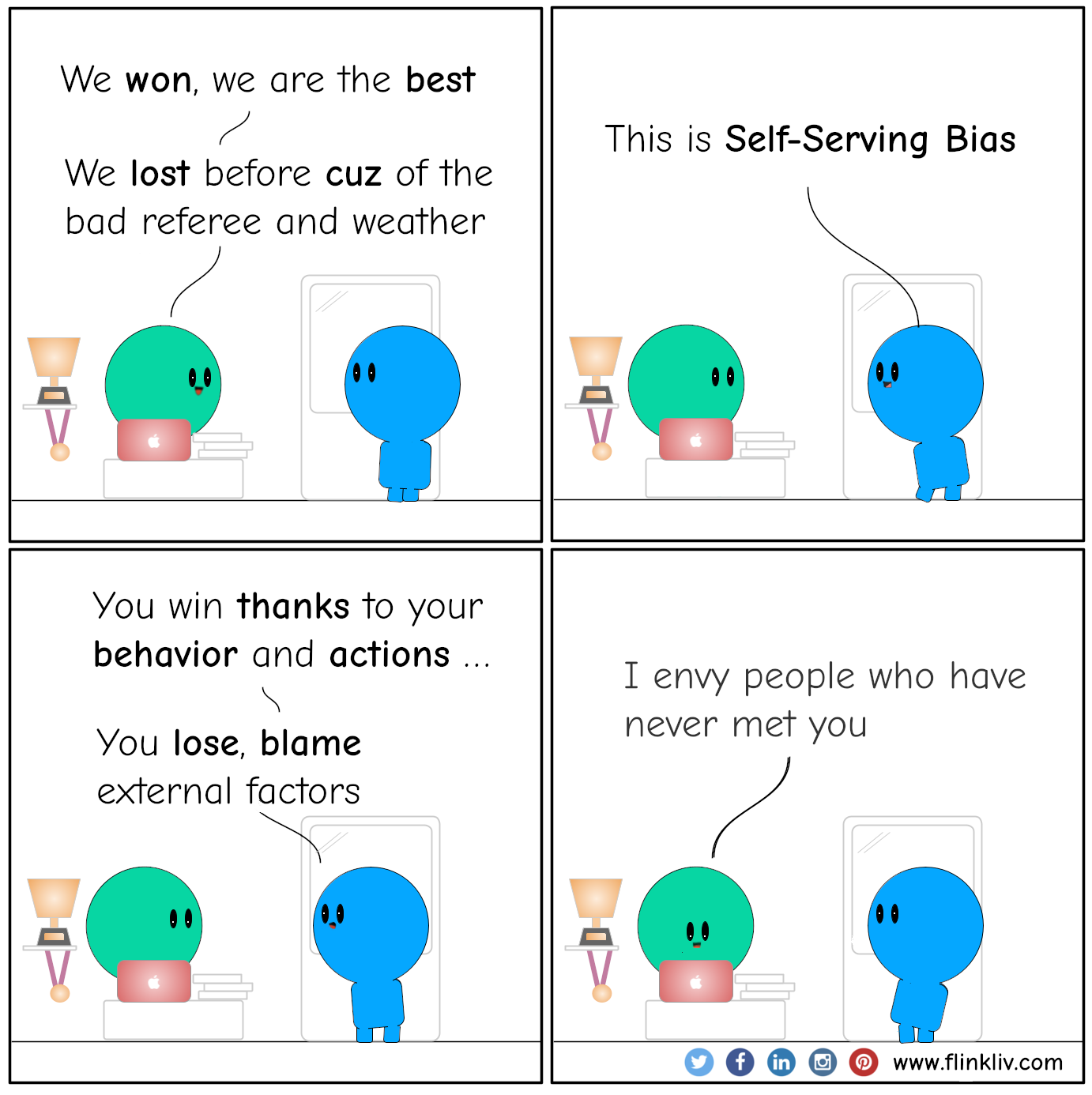 Example of projection bias
The projection bias happens when we rely on our current status, such as emotions, values, or beliefs, as reference points to predict the preferences of our future selves.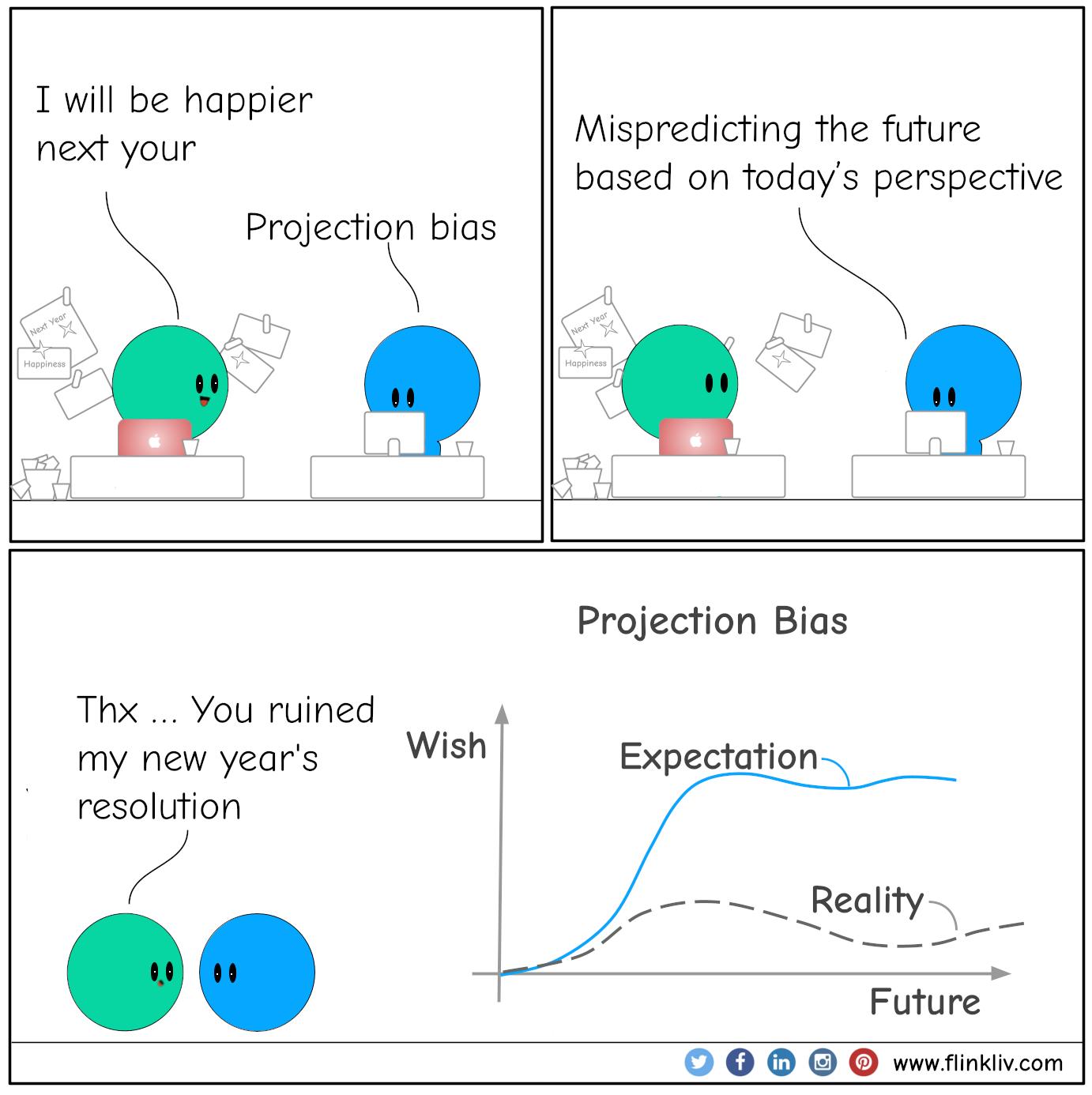 Example of present bias
In a trade-off situation, present bias is the tendency to settle for a smaller current (or present) reward instead of waiting for a larger future reward. It describes the trend of overvaluing immediate rewards while putting less worth in long-term consequences.