Examples of learning
How to learn
There are many learning methods, such as Googling, working on side projects, and taking online courses. These are all common ways people learn in today's digital age.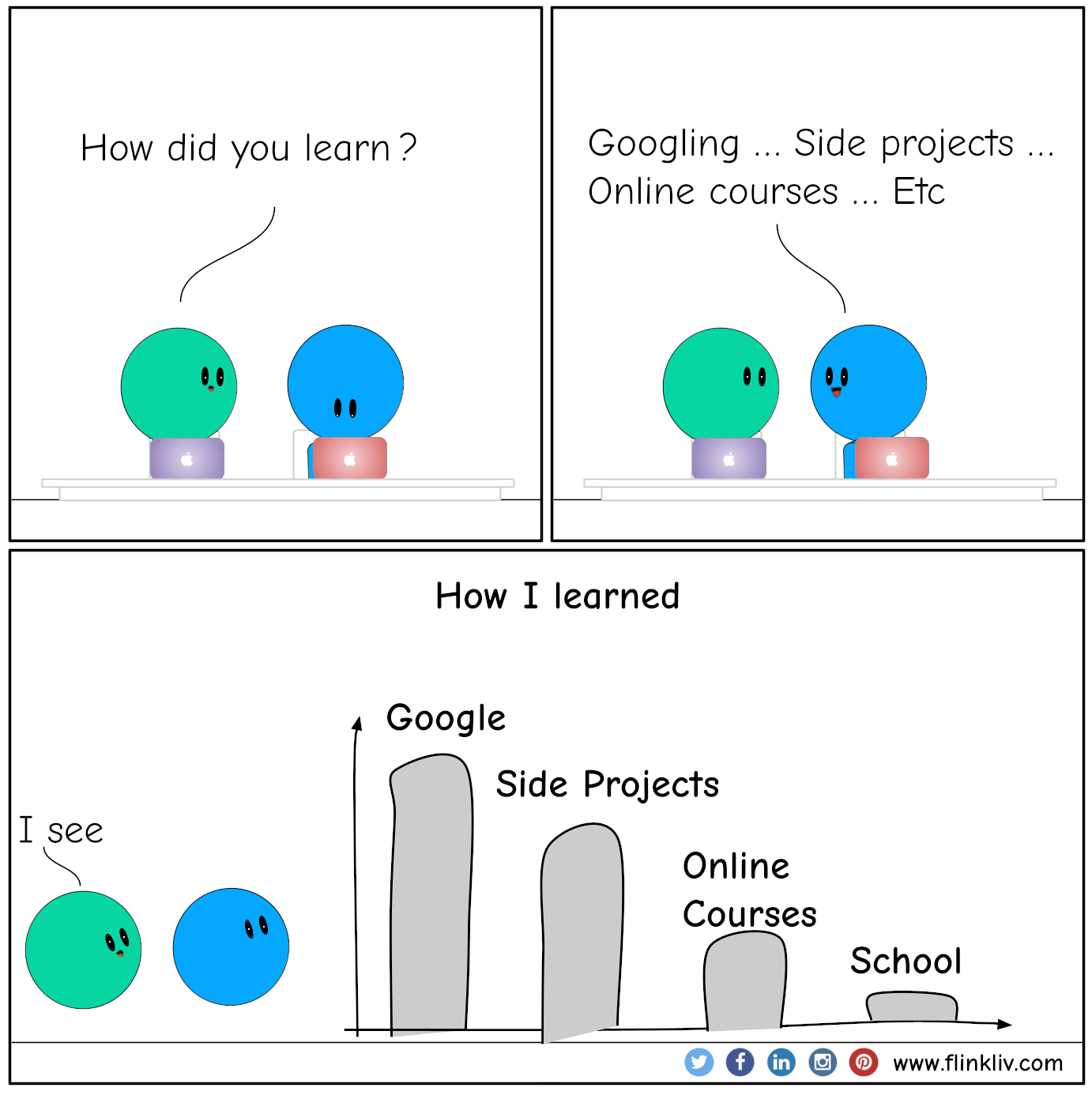 How vs Why in learning
Learning could be challenging. So instead of focusing on the "how" approach, one should also consider the "why" approach. The "how" approach teaches instructions, whereas the "why" approach helps to understand the concept.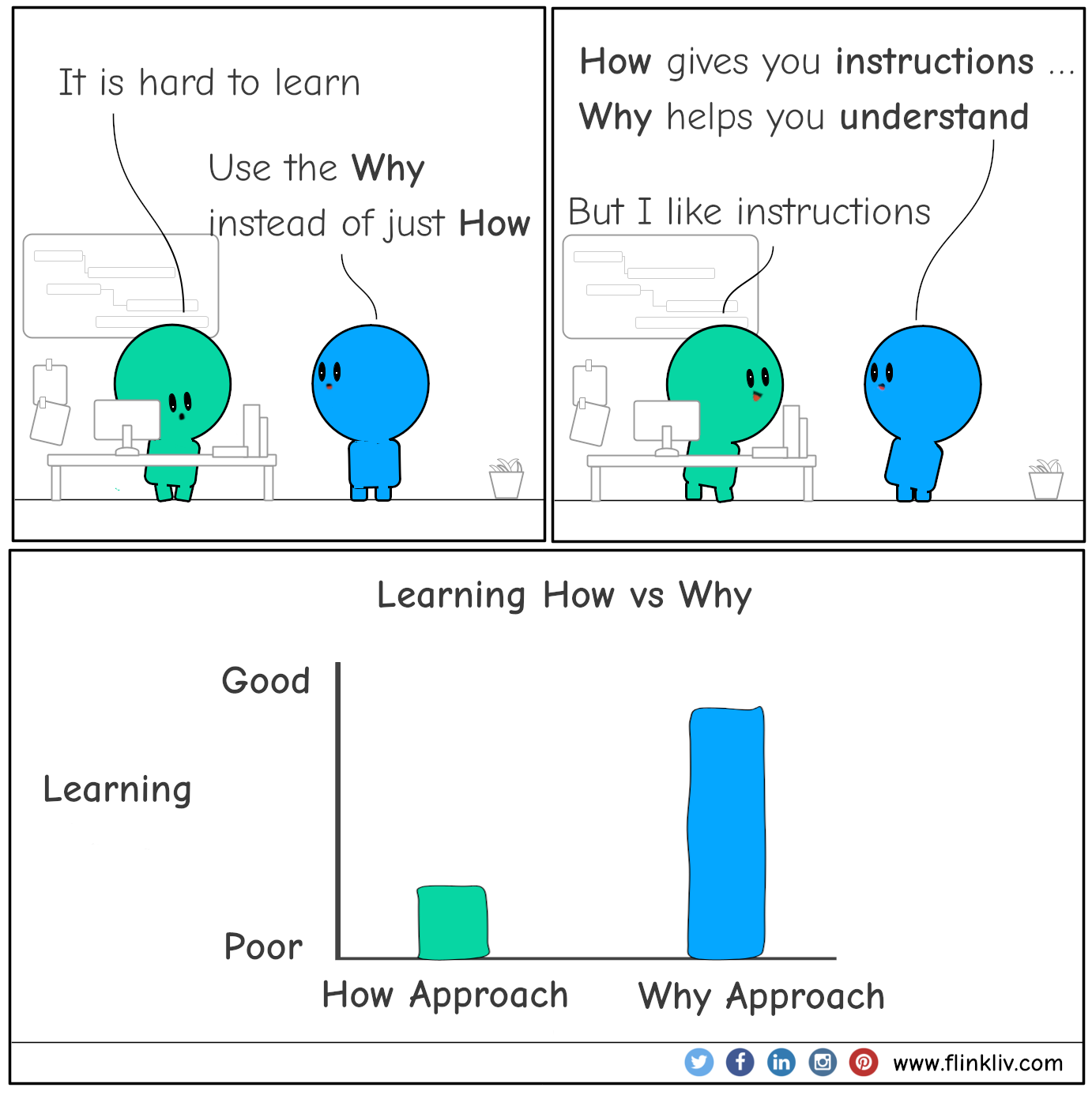 Habit
It is challenging to stick to new habits. One way to overcome this challenge is by starting small and making daily progress. To keep the momentum, try to track your progress, no matter how tiny or significant.
Small steps lead to big changes
You're facing a challenge, and it's got you feeling down? Well, let me tell you, small steps are the key to making it all unravel, as small steps lead to big changes.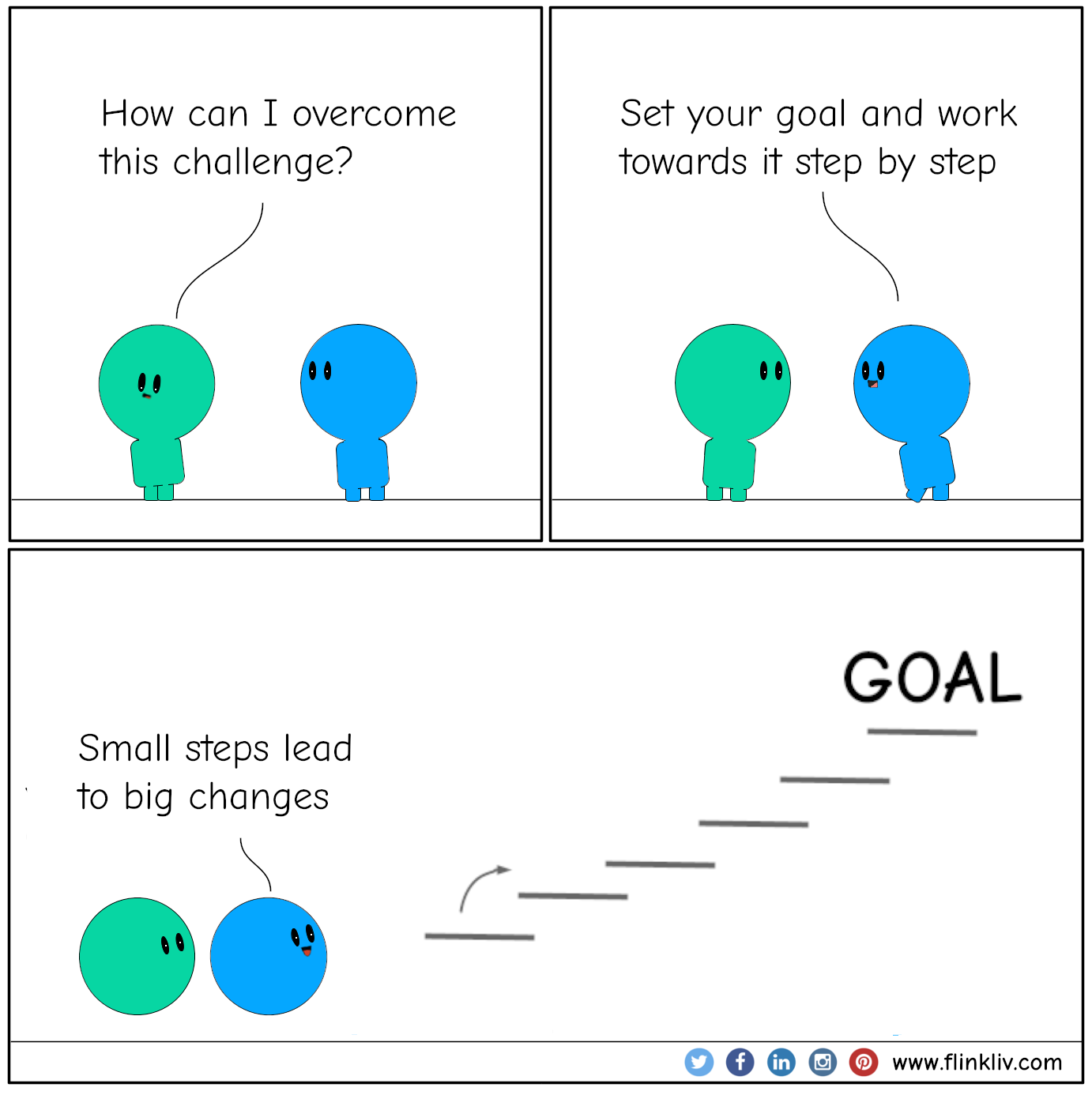 Learn how to get stuff done
Dream big, take action, and make a difference. Embrace your inner dreamer and unleash your doer spirit.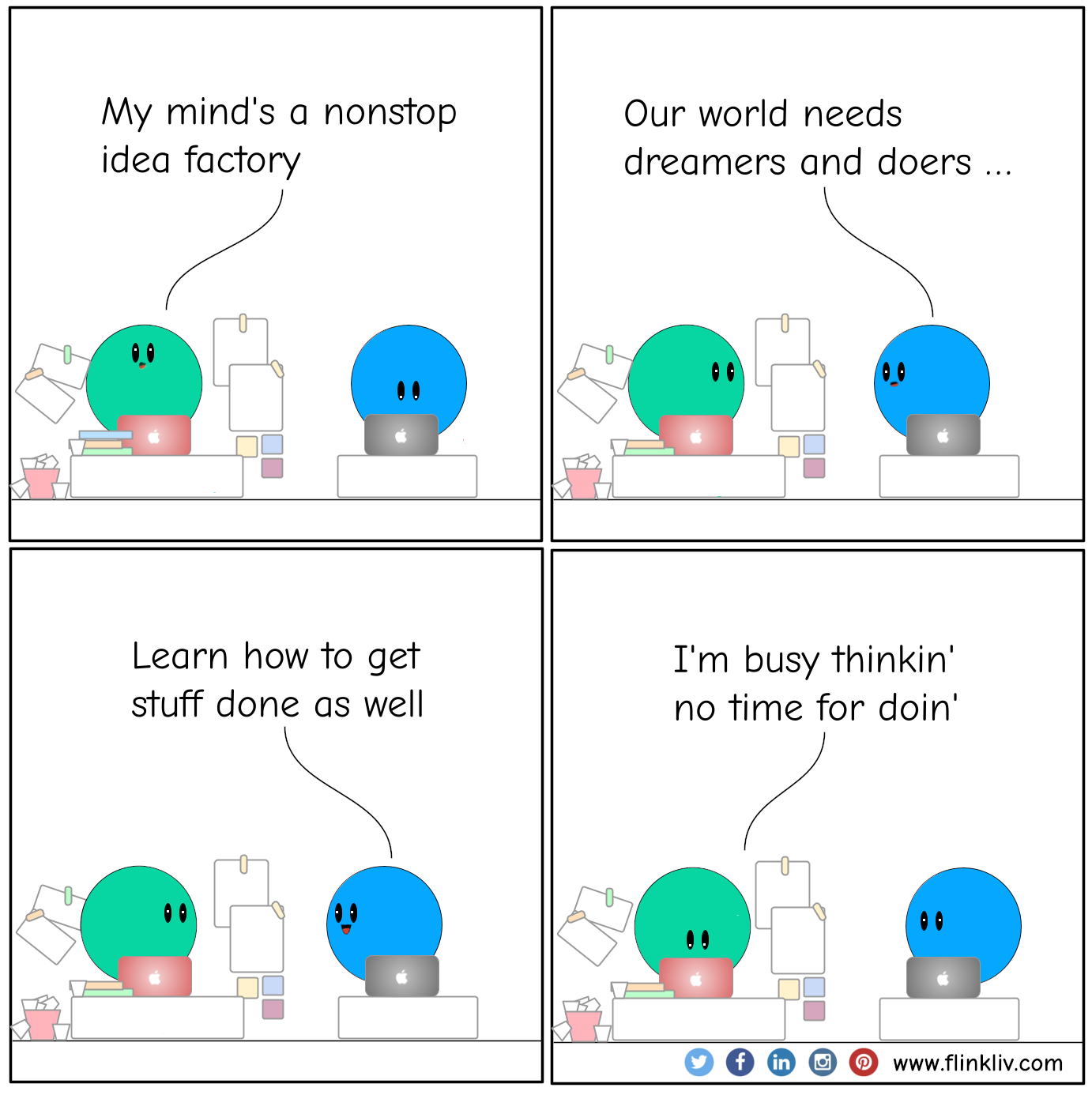 Learn from mistake
Learning from mistakes is beneficial as it helps you identify what went wrong, gain valuable insights, and avoid repeating the same mistakes. It leads to personal growth and success.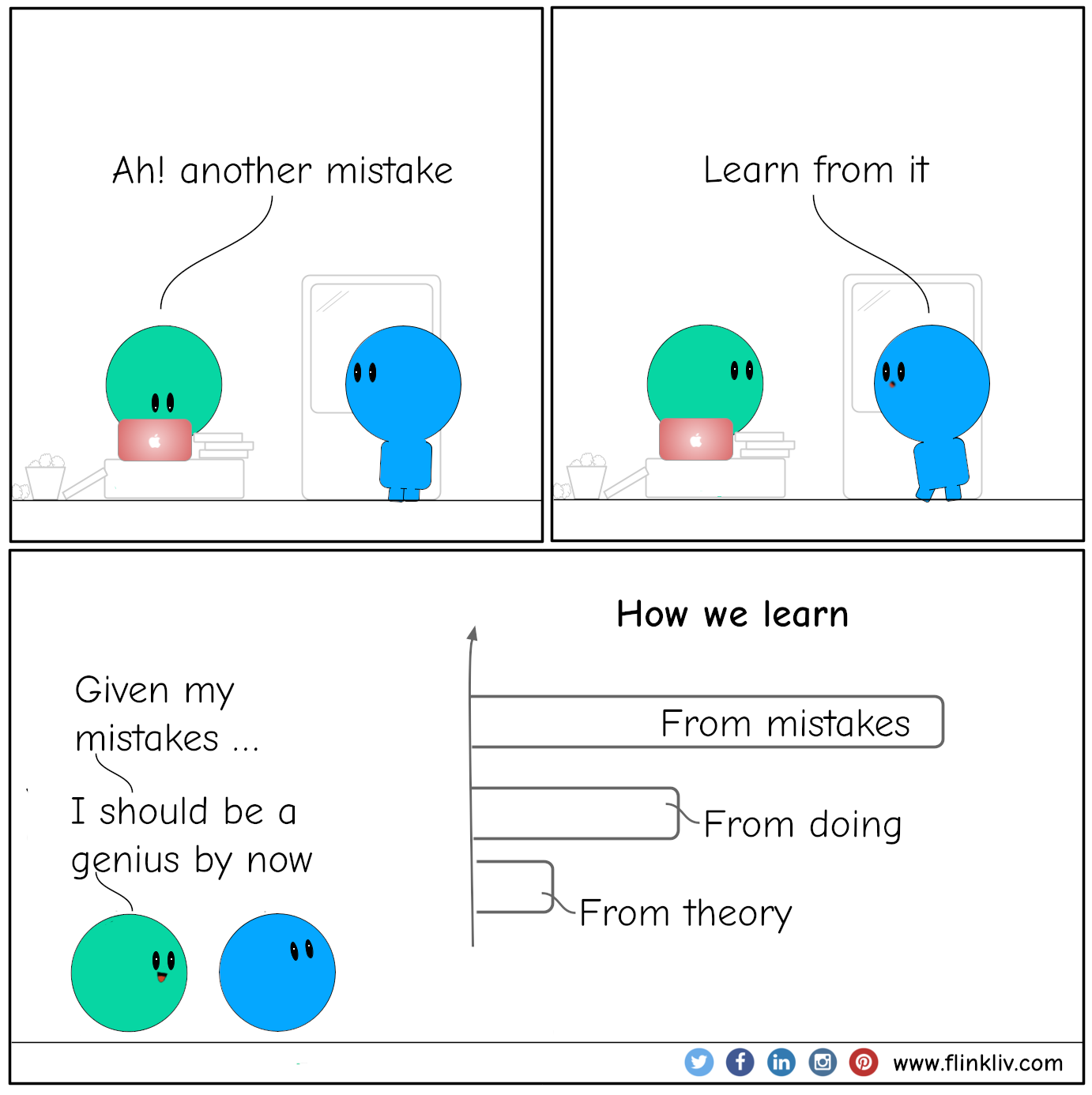 Know what to ignore
"The art of knowing is knowing what to ignore".
To truly know something, we must know what to ignore. Filtering out irrelevant details leads to better decision-making, increased productivity, and a more fulfilling life.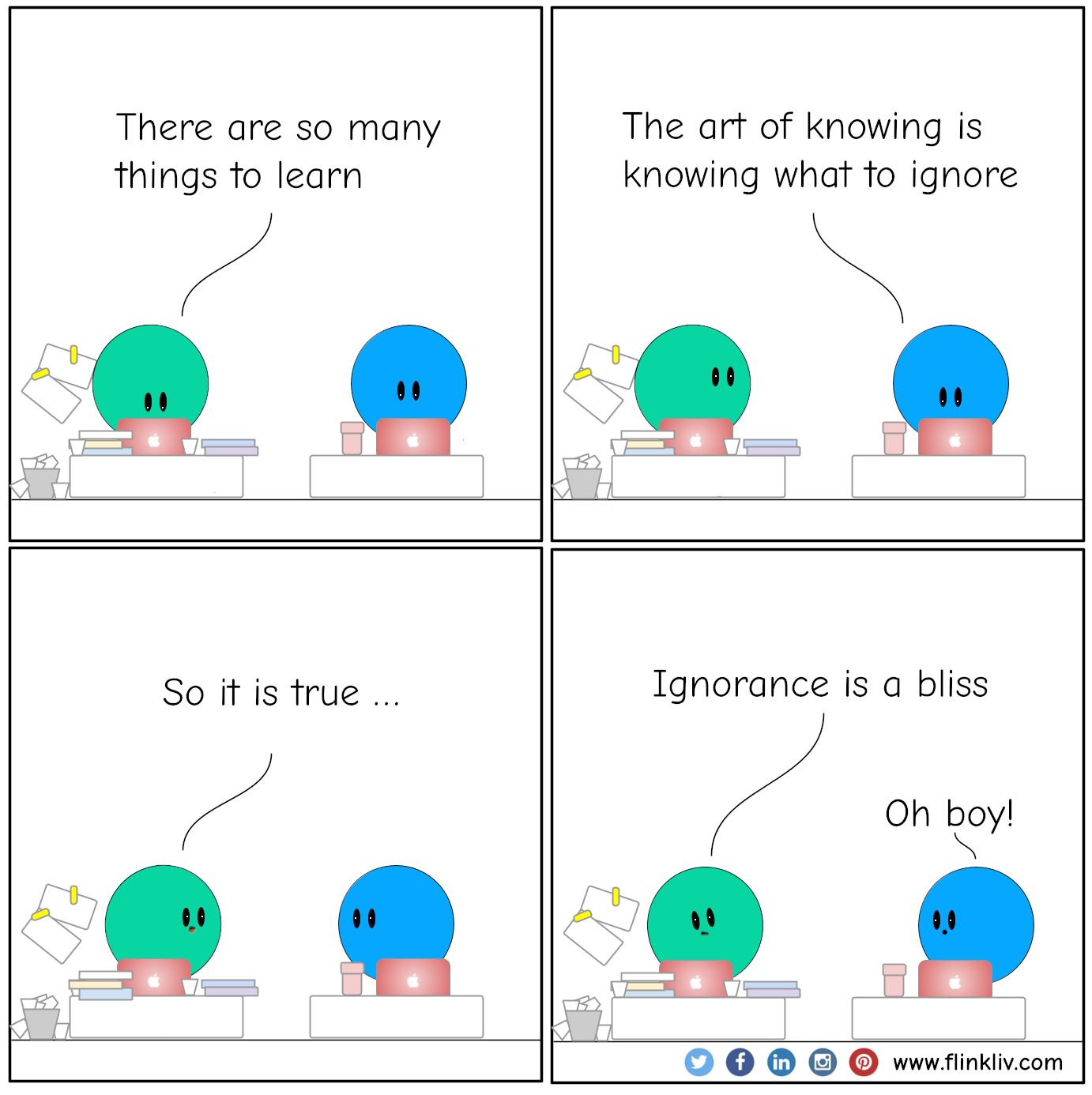 Learn from failure
Failure ain't the end of the world, it's just a chance to learn.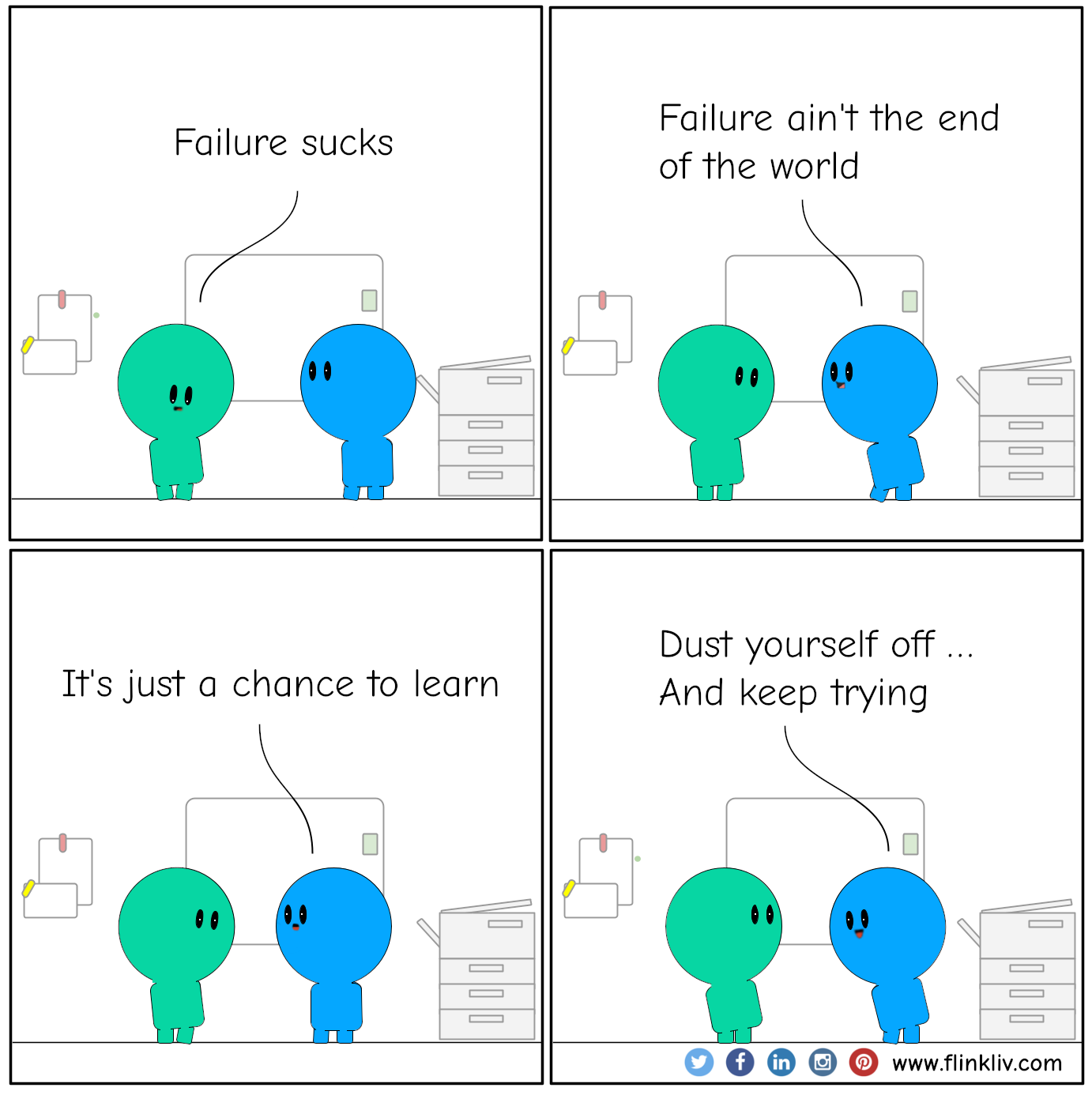 Mentorship
Mentorship is like a GPS. It's nice to have someone guide you, but ultimately you're the one behind the wheel.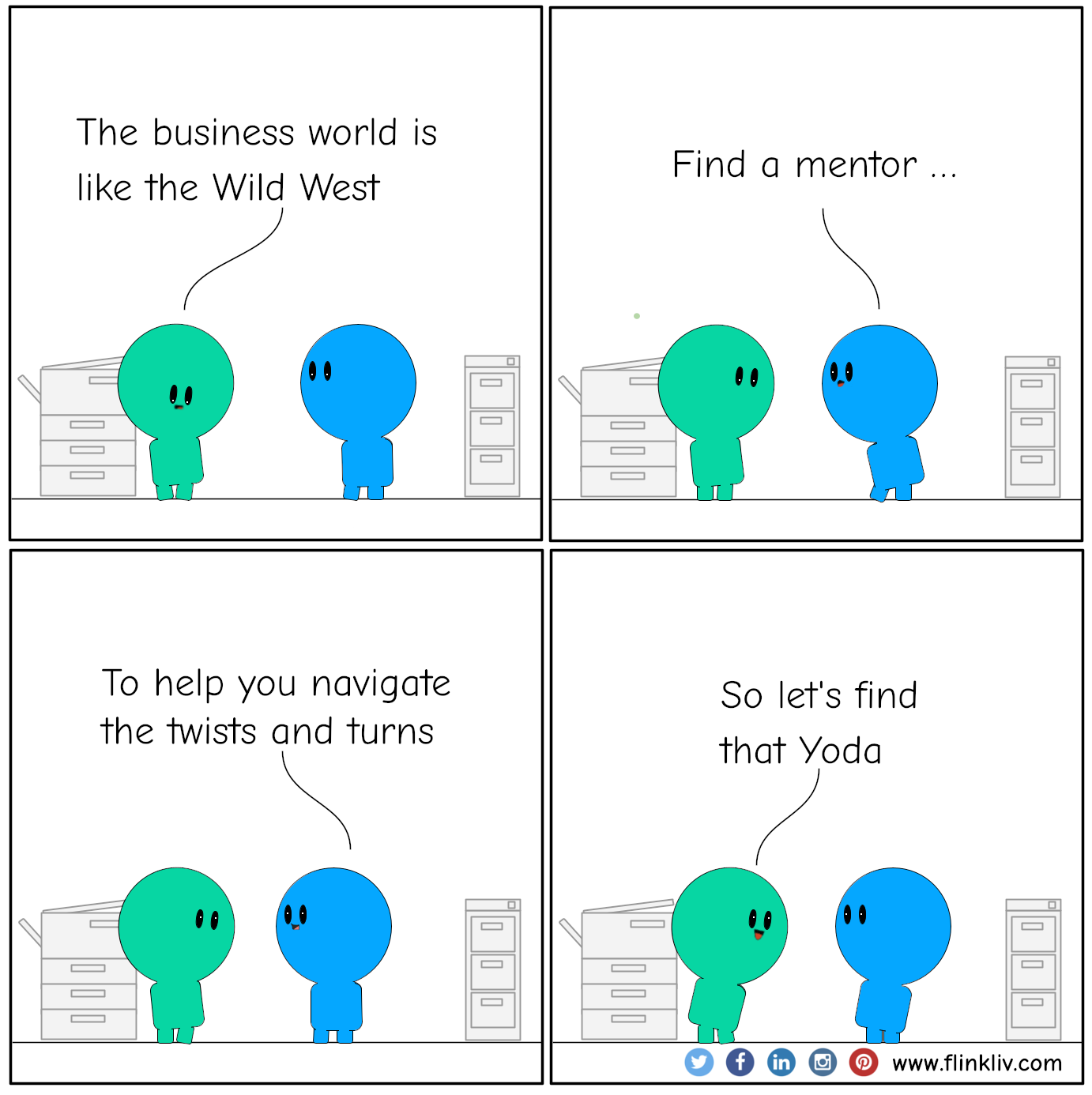 Challenge
If it doesn't challenge you, it won't change you.